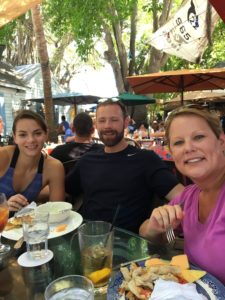 Our son Patrick and his wife Heather flew in for Labor Day Weekend! It was great getting to spend some time with the two of them aboard Roam. We had some great meals ashore and managed to spend some quality time in a few of the local bars.
We also took Roam out to Sand Key for some great snorkeling.
I'm not sure I remember it all well enough to try and tell the story at this point, so I think I'll just let the pictures speak for themselves.
Key West-August 2016