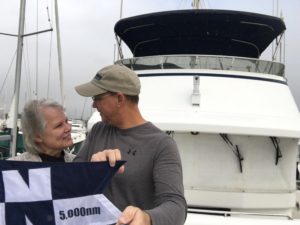 Last week, as 2017 was coming to an end, Michelle and I were reminiscing about our first year of cruising on Roam. In a word: AMAZING! Through 5,000 miles of travel on the water, we had almost no problems with the boat, made many new friends, witnessed the awe inspiring beauty of nature, and dropped anchor in some absolutely stunning locations.
For a couple of ex-sailors from hot and dusty Texas, we figure we did it just right! In fact, we can't think of a single disappointment throughout the year. Check out the map below of our travels: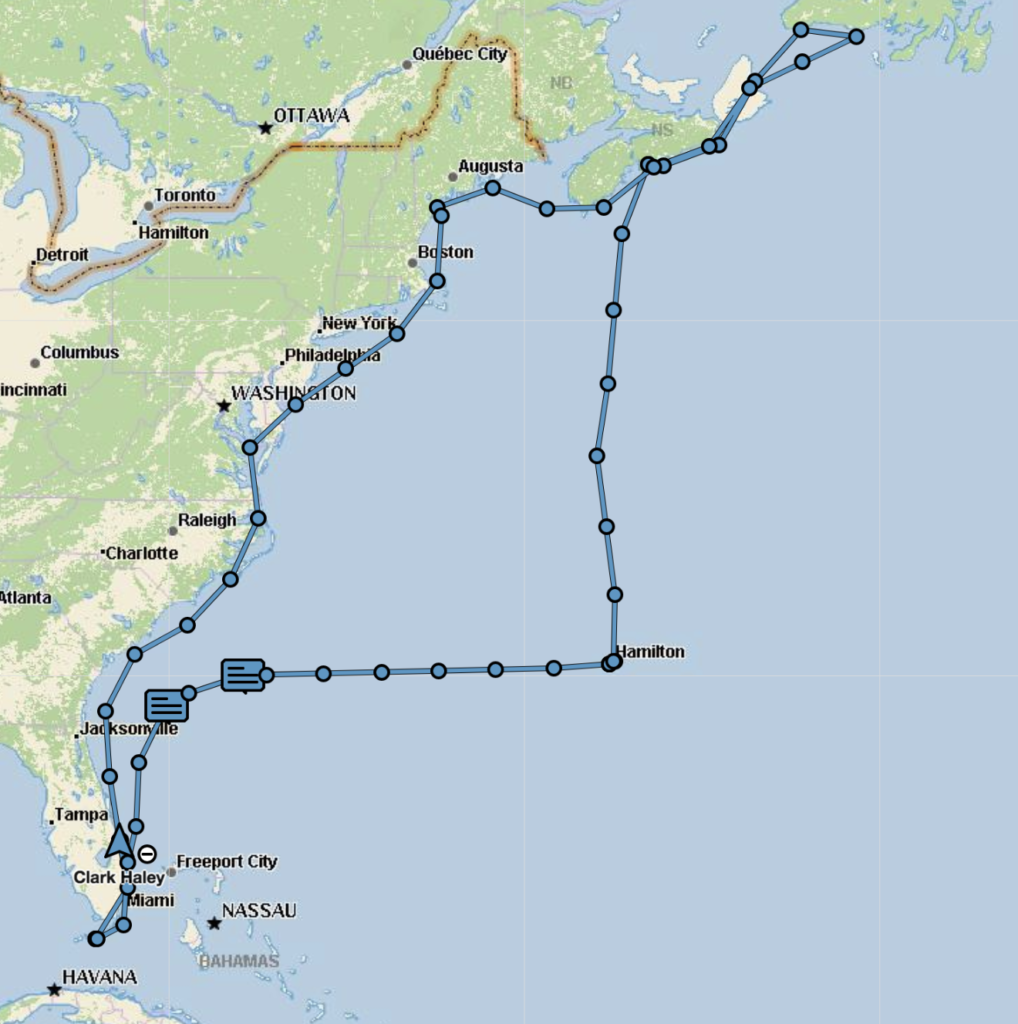 What's up for 2018?
Bahamas – We're planning to spend the winter in the Bahamas. Weather permitting we'll get across in late January and stay until early May.
Maintenance – We'll take a short break from cruising in May to pull the boat for a bottom job and some other maintenance that can only be done with the boat out of the water

The Nordhavn 72, Shear Madness, in Labrador several years ago.

Newfoundland/Labrador – We feel like we barely scratched the surface in Newfoundland last year and Michelle wants to take a picture of Roam with an iceberg in the background. So we're headed back this spring/summer. If weather permits, we'll head up the western coast of Newfoundland and possibly cruise up and over to Labrador to make that picture happen.

Maine – We left Maine last year before the trees really started to turn, so we're planning to extend our stay up north by a month or more to enjoy the change of seasons.
Of course, cruising schedules and plans are like words scribbled on a chalk board. They can, and probably will, get erased and and rewritten, depending weather and whim. Regardless, we'll report back on our progress.
We hope to see you out there in 2018!