With winds at 20-25 knots and rain, the America's Cup Semi-Final races were held today in the Great Sound on Bermuda. It was both exciting and horrifying as the weather took its toll on the boats. Not a single boat made it off the race course without damage and Team New Zealand pitch-polled at the start of race 4, suffering serious damage (but luckily no one was hurt!).
Here are some pictures that I captured with my 500mm lens, which really prefers to be on a tripod on firm land, and not on a boat bobbing around in the bay, so the pictures are a bit blurry and grainy – but worth taking a look, just the same.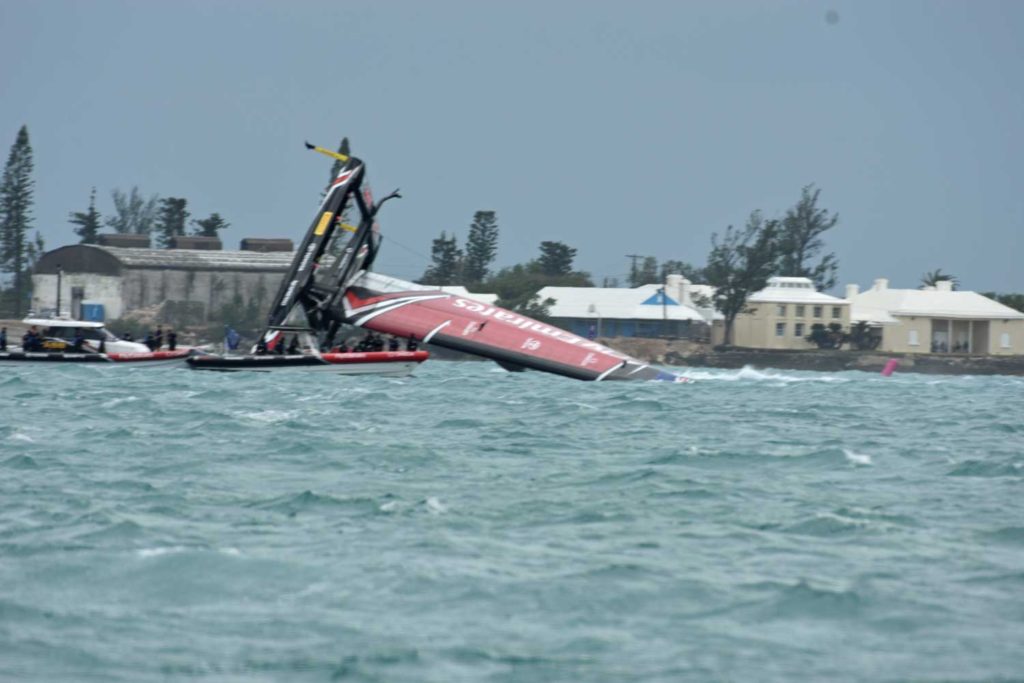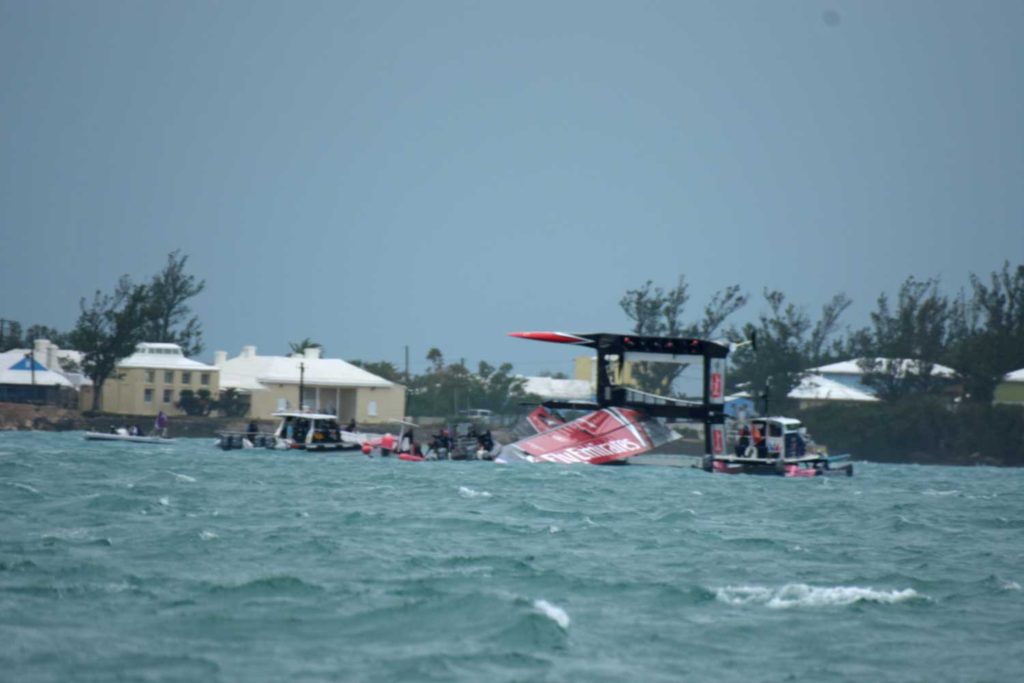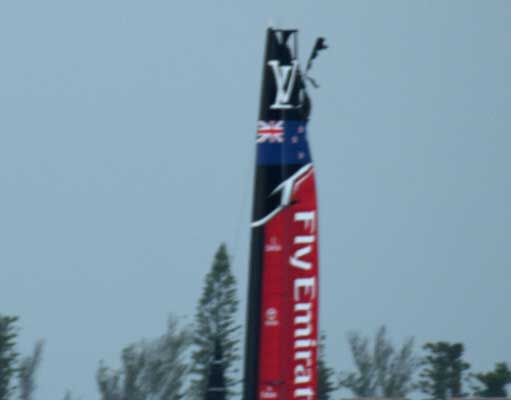 Meanwhile the Team BAR (Great Britain), Team Emirates (New Zealand), and Softbank Team Japan all made it around the course safely, but with some minor (we think) damage.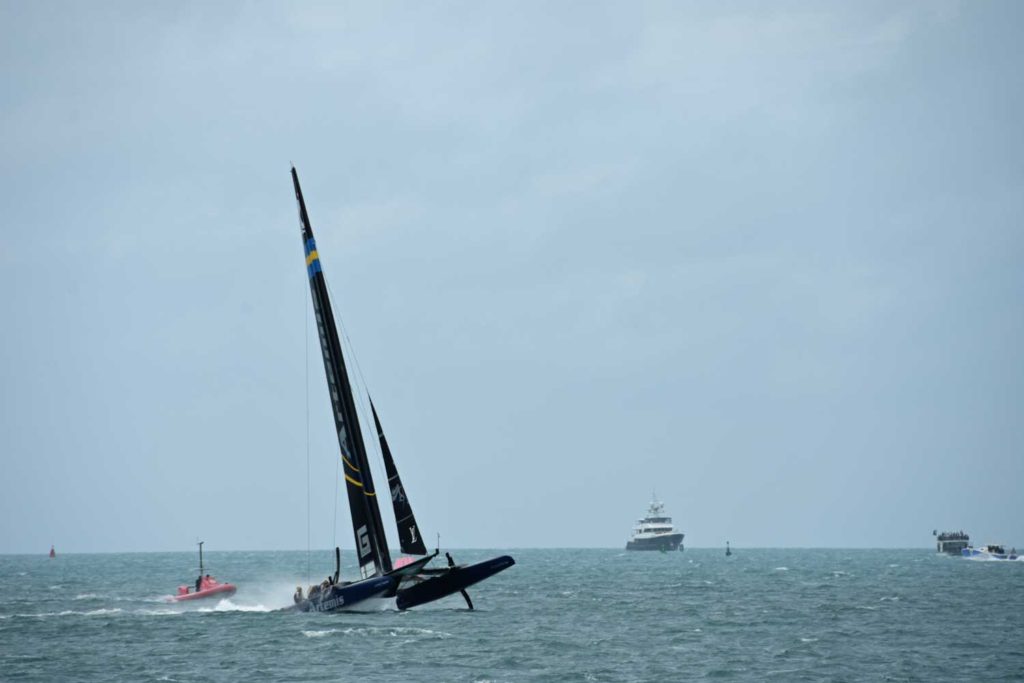 As you can see, the visibility wasn't great today because of the rain. Tomorrow they're calling for even stronger winds, so perhaps we'll finally get a lay day to get ashore and explore wonderful Bermuda!!