In case you're wondering, we're back in Florida where we began our Roam Northern Adventure way back in May of this year. Our trip took us south to Marathon, back up to Palm Beach and then north and east to Bermuda for the America's Cup races. In July we continued north to Lunenburg Nova Scotia, and up to Halifax, and through the Bras d'Or Lakes. We continued north and east to Newfoundland where we spent a couple of weeks exploring the great fiords and out-villages of South West Newfoundland. As summer wained, we began the long migration south, through Maine, and down the east coast to end our 2017 adventure where we started – Fort Pierce, FL. All together, we traveled a little less than 5,000 miles, almost all of it in fantastic weather conditions. We saw some amazing scenery and wildlife, made some wonderful new friends, laughed a lot, cried a little, and we enjoyed every single minute of the trip.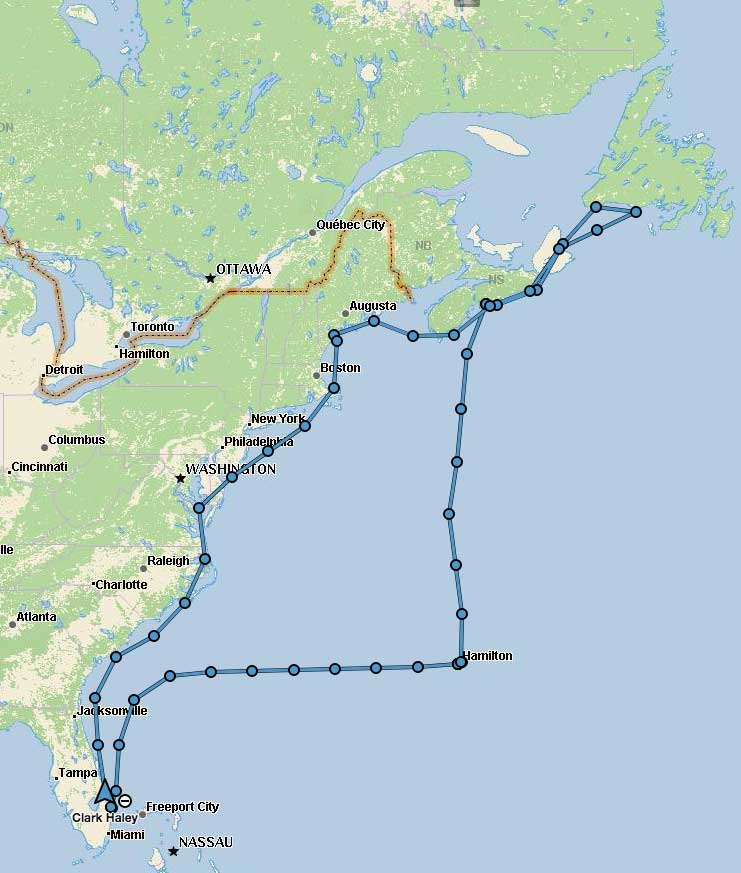 We have a to-do list that is as long as a West Texas Highway, so we're hard at work now, getting ready for a winter in the Bahamas. We're already starting to plan a trip north to Newfoundland and over to Labrador in Summer 2018. Michelle wants to see icebergs and what Mama wants, Mama gets!
In between projects, I have some great stories, pictures, and video to share from our trip, so I'll be putting out a number of posts over the next month or so that will be out of time sequence. I wish I had been able to get them out in "travel blog" style, but time often enriches the memories for me and I hope this will allow you to enjoy the posts more.
Stay tuned…