<Rant> I believe this was the 11th time that I've crossed the Gulf of Mexico between Florida and Texas. After eleven trips, I've come to a conclusion. I HATE the Gulf of Mexico. The wind and currents conspire to make even benign weather uncomfortable! The waves always have an incredibly short period between peaks, plus they come at you from all directions! The cause of all this mayhem is the Gulf Stream. Before heading up the Florida coast, the Stream makes a side trip into the Gulf of Mexico and leaves unpredictable and strange eddy currents in it's wake as it casually returns to Florida. Sometimes you get a favorable current and then just few hours later, you are beating in to a counter current. Having said that, as crossings go, we had good weather with South and Southeast winds from 10-20 knots and waves never higher than 3 feet, but after six days, we both felt like we'd been in caught in the spin cycle of a washing machine. I could go a couple of lifetimes without crossing the Gulf of Mexico and be a happy man (but I know there will be another crossing this fall…)! </Rant Complete>
We had expected to have at least a week or two to hang out in the Dry Tortugas, but on Wednesday afternoon (5/14/19), we were looking at the long term weather forecasts and we realized that if we left that afternoon, we were likely to have the best opportunity for good weather to make the 6-7 day passage that we would get for the foreseeable future. Time to go! Within an hour, we had the boat prepped and were headed out of the anchorage. By dark, the Dry Tortugas were just a memory beyond the horizon.
Roam ran perfectly (as usual) and Michelle and I quickly settled in to our "open ocean rhythm" fairly quickly. We keep a 3 on, 3 off schedule, day and night, so in order to stay rested, you have to be disciplined about getting a nap or two during the day and doing your best to sleep when off watch at night. With anyone else on board, I don't get much sleep the first night or two because I'm constantly checking on whoever is at the helm, but when it is just Michelle and me, I can relax because I know she can handle the boat so I have to rely on an alarm clock to wake me in time for my shift. A good team, even a shorthanded team like ours, makes a multi-day passage like much less stressful.
Our destination was South Padre Island and our plan was to crash our good friends' family beach trip in mid-June, so our unexpected early departure put us in South Padre with 3 weeks to spare. We used that extra time to play tourist in the town that I grew up in. We ate at all the old restaurants, hung out on the beach, climbed the lighthouse and took pictures, and toured the local museum. It turns out that South Padre isn't a bad place to be, when you're waiting for friends to arrive!
Following is from the ship's log on 5/17 (This is a bit long and if you want to skip to the pictures, go ahead. You won't hurt my feelings! 🙂
—Ship's Log, 5/17/19-2:00 AM— Tonight I'm remembering the feeling of loneliness that I have had on past Gulf of Mexico crossings. We're at about the half way point, literally in the middle of the Gulf. If we wanted to abort from here, we're 2-3 days from land with no good options for a quick bail out. If we needed assistance from the Coast Guard, we are beyond helicopter range, so we'd have to rely on commercial shipping traffic to help out if we got in trouble. On one particular trip (was it my 8th or 9th trip?), we had particularly bad weather in this same general area. We were in the middle of a stalled frontal system with winds blowing a steady 50 knots and gusting over 60. It had been blowing like this for more than 30 hours and there were no signs easing. The waves were rolling at 15-20 feet, pounding the boat and we had already been "Pooped" by three waves. In the Gulf of Mexico, when you get a strong wind blowing against an ocean current, the waves stand up tall and square and occasionally, they just fall over from their immense weight. When your boat is below a wall of water that falls over like this, it's going to make a mess! On one of my shifts, I was alone and cold at the helm and I found myself crying while praying for the storm to pass. Not because I was afraid the boat couldn't handle it, but I wasn't sure I could take much more of the waves pounding against the hull and the strong wind whistling through the rigging! When, at the end of my shift, the wind had begun to lay down and was only averaging 40 knots, my tears turned in to cheers. It's amazing what a difference that 10 knots of wind did for moral!
Remembering that horrible storm got me to thinking about how when you're all alone at sea whether in a storm or calm, you have to be prepared for the worst and hope for the best. On this trip, I have no reason to worry. Roam is running perfectly, the weather forecast for the balance of the trip is spectacular, Michelle and I are rested and feeling great. All is good – and yet I am wary. I know, first-hand, what the ocean is capable of. Traveling safely by boat is not an accident.
Caution and concern is a good thing, when you are the master of a yacht and at sea. It keeps you focused on safety. As I do my engine room checks, I'm looking for problems, but I'm also thinking about all the "what-ifs." What would I do if… A safe captain is ALWAYS thinking about "the what ifs."
—End of log—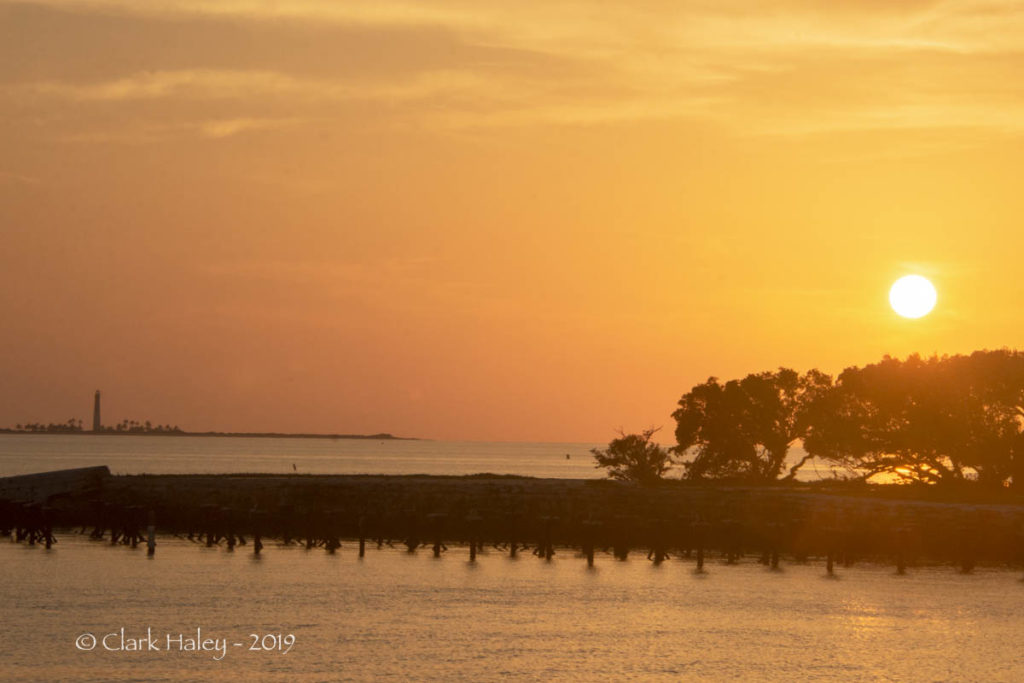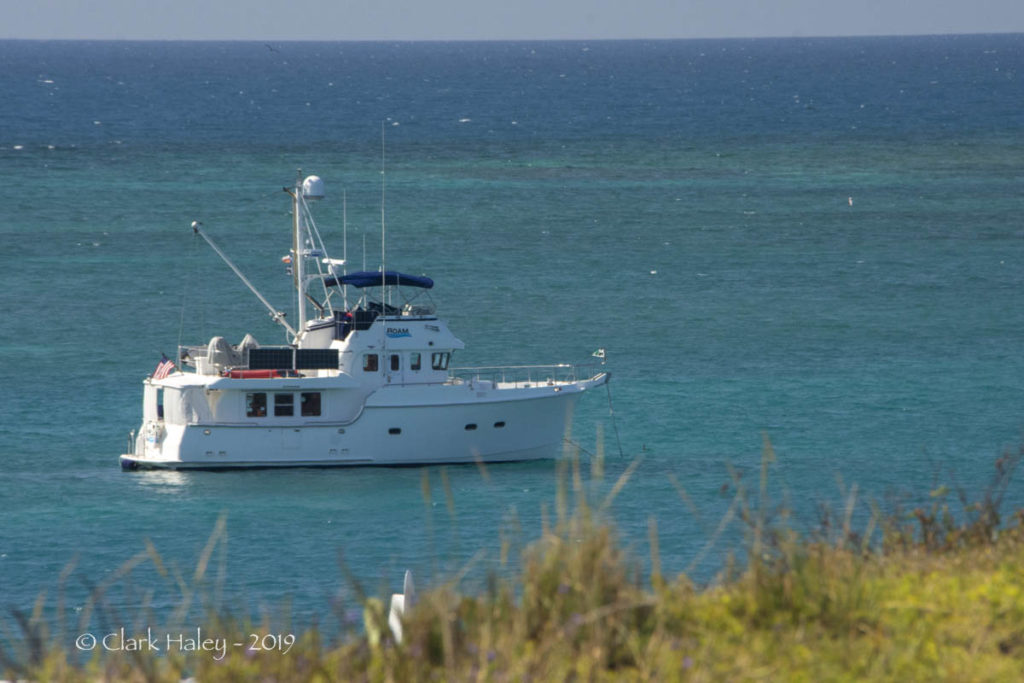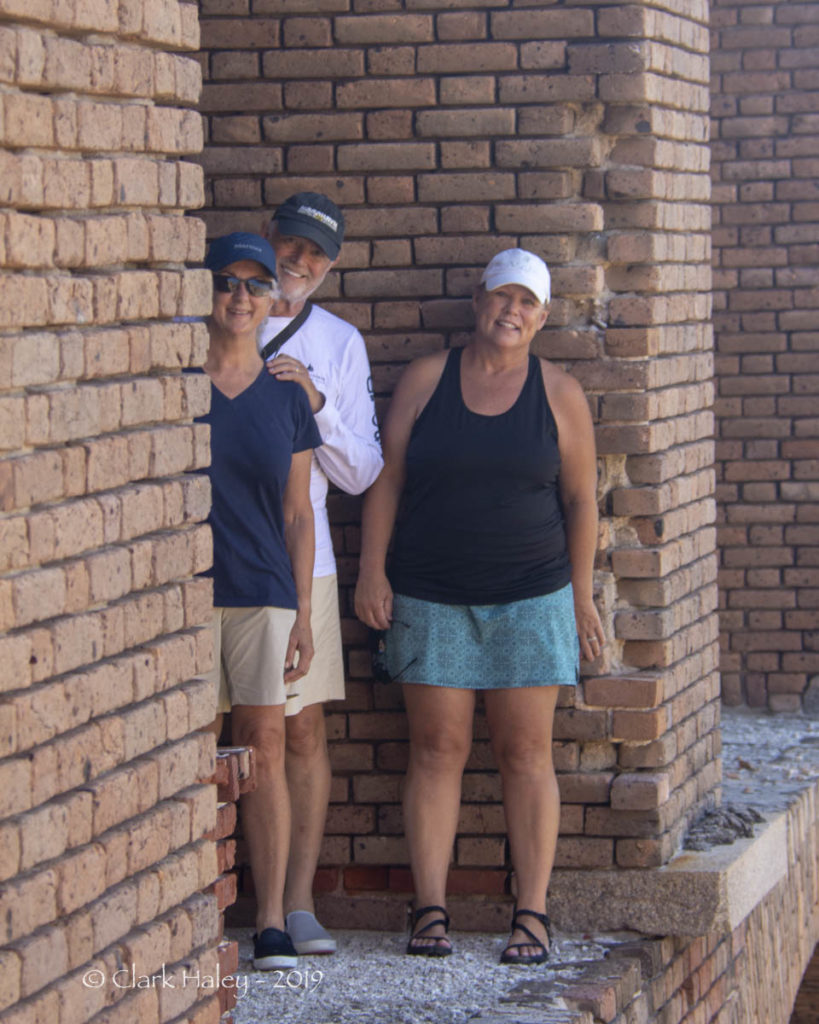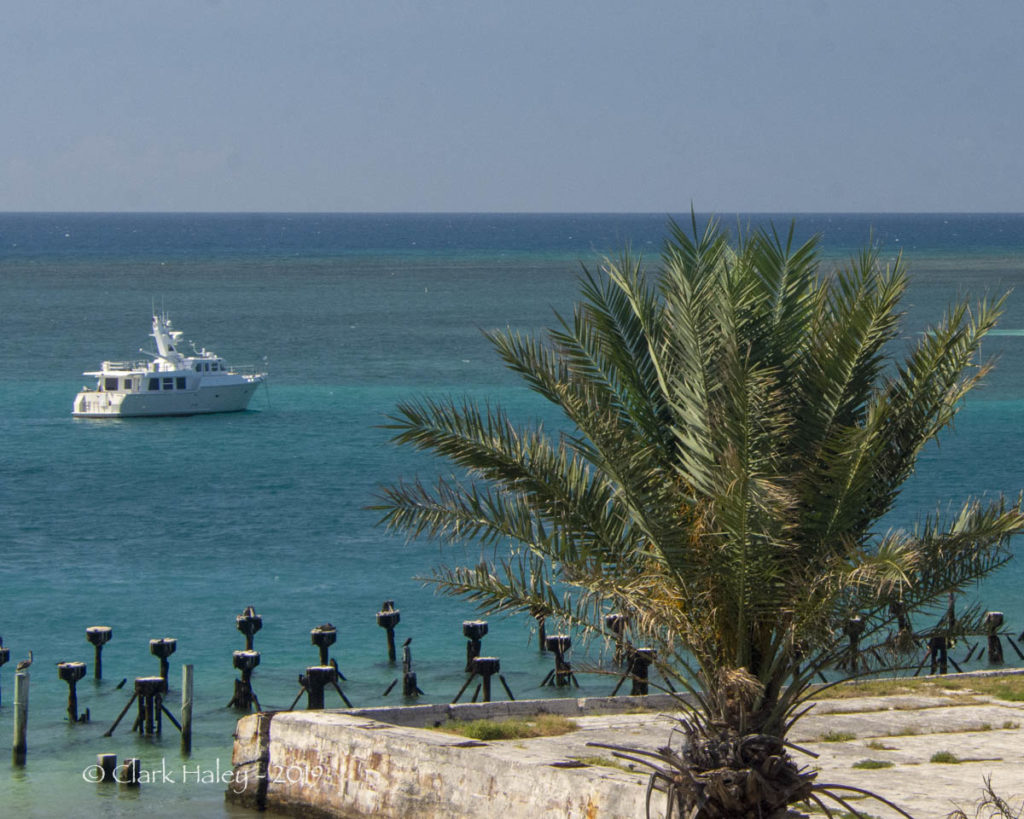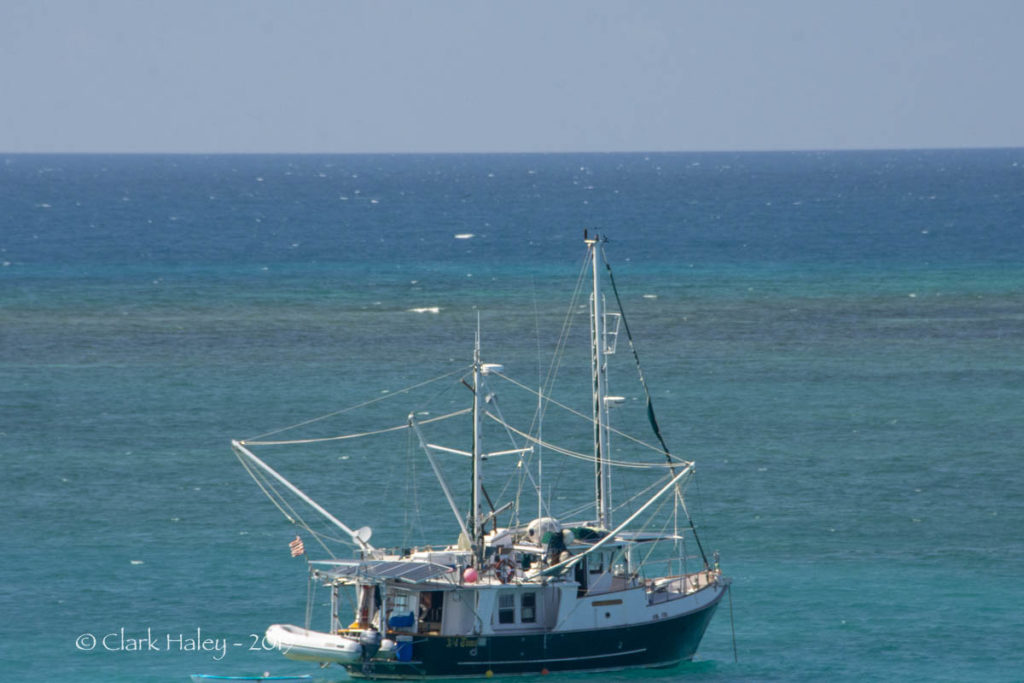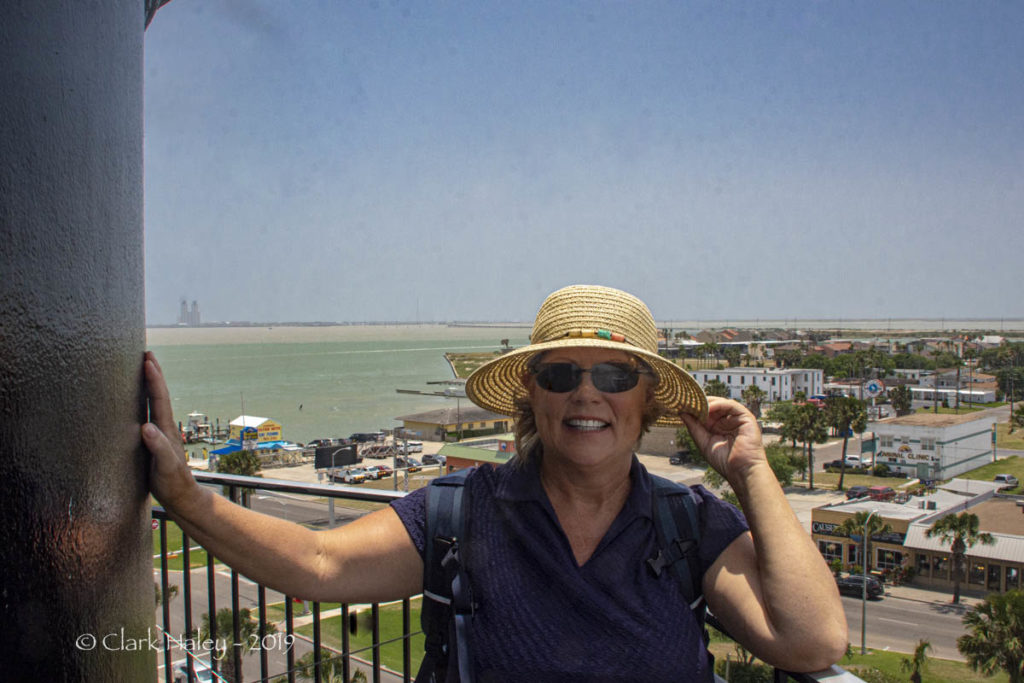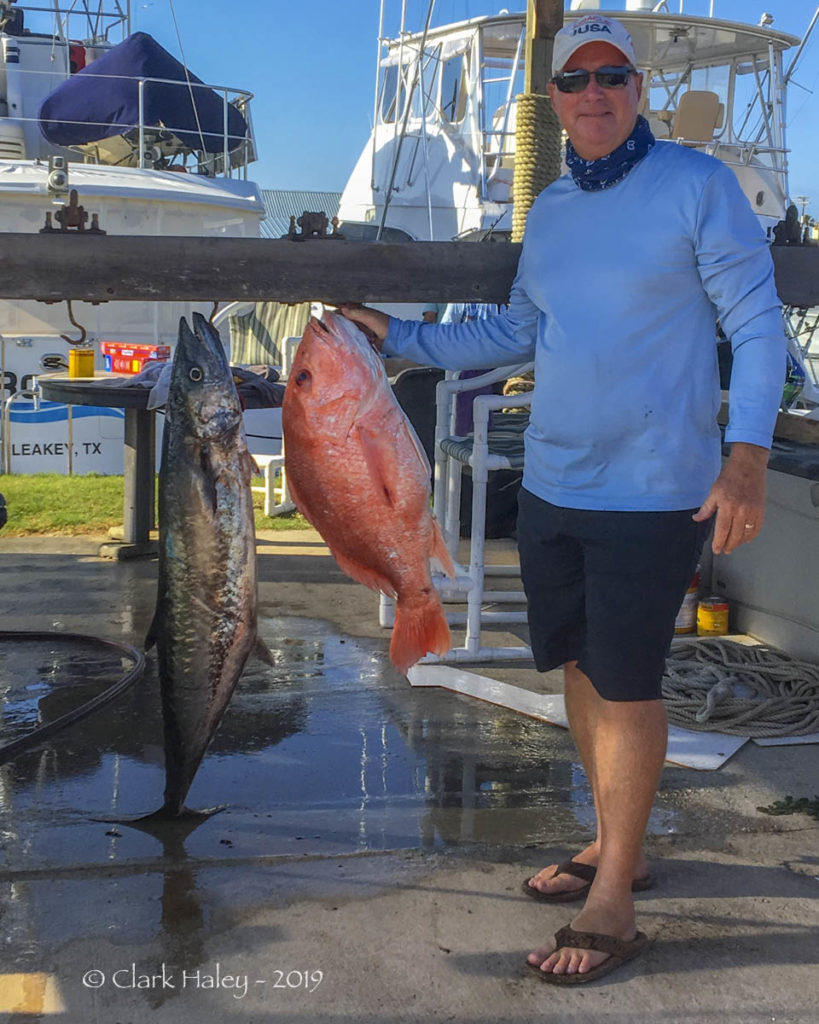 Next Up: We run up to League City Texas, settle in to a marina for the summer, and spend quality time with family!