Wait, what?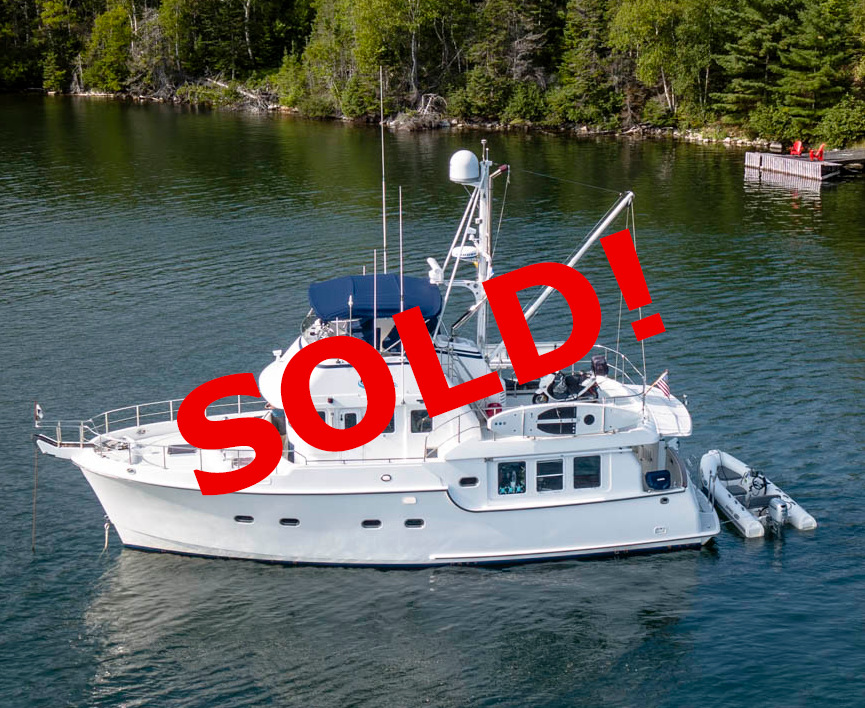 Hang on, we're not done cruising — quite the opposite, in fact. We've decided we want to expand our cruising range, and we think we might be more comfortable in a slightly larger boat, so we casually told a few friends that we wanted to buy a larger boat. Word got out and before we had even started seriously looking at new boats, we had an unconditional contract for sale of our wonderful ROAM, our home! We're still in shock.
What now? Well, we've decided that we would like to purchase either a Nordhavn 62 or possibly a Nordhavn 55. We've looked at two 62's but neither boat spoke to us, so we're still on the hunt. Unfortunately, there are very few Nordhavn 62's and 55's on the market right now, so we're facing the very real possibility that we could be boatless for an extended period of time. 🙁
We're thinking about renting a house/apartment in Texas, close to family while we search for our next ROAM. We hope it won't take too long, but it could be 6 months or longer, unfortunately.
I'm writing this post from a hotel room in Kodiak, Alaska where we looked at a Nordhavn 62 this week. We were HOPING that we'd fall in love and be able to make a deal quickly, but unfortunately that didn't happen. We'll keep you updated on our progress.
The good news is that we had a nice mini-vacation up here in Kodiak. We even celebrated our 31st anniversary while up here! We took a float plane ride over to the Katmai National Park and got up close and personal with some rough looking Grizzlies. Here are a few pictures: