Following is a conversation between Michelle and me:
C: "If we gotta go north for the hurricane season, we might as well make the trip interesting."
M: "How the heck are we going to do that?"
C: "All the trips we've made north have been a series of long hops offshore with the goal to get north as quickly as possible. Let's not do that…"
M: "What?"
C: "Let's go up the Intracoastal Waterway!"
M: "<groan>Ok, if we're gonna do that, let's make a pact that we'll limit our daily runs to 30 miles and search out and hang out in towns that are interesting to us…"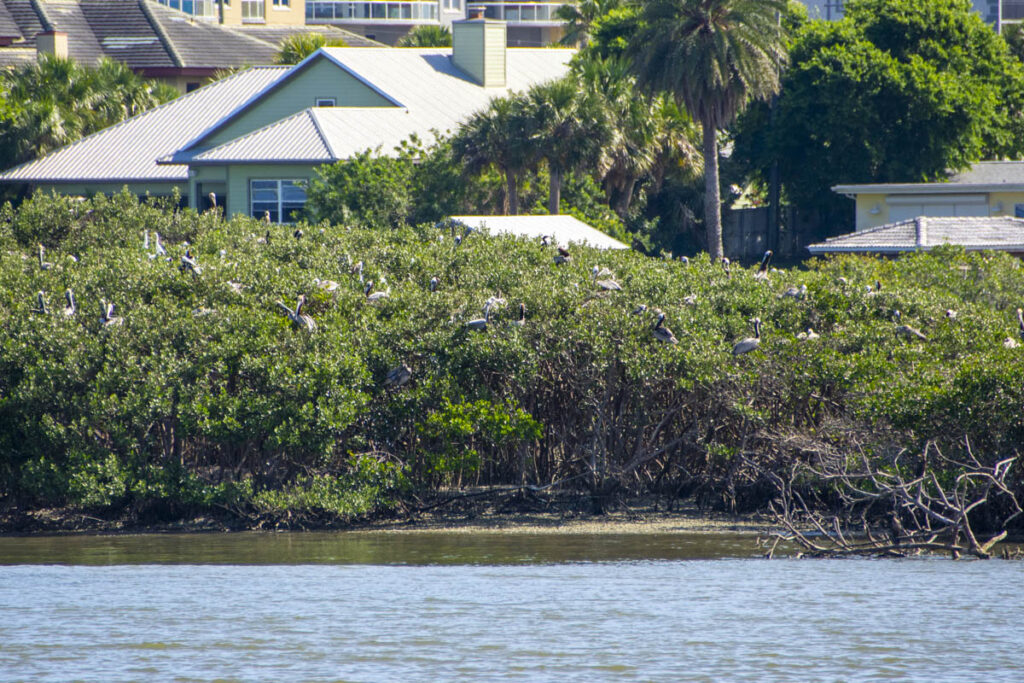 So that's how we got ourselves north for the summer this year. After spending 3 weeks anchored at Vero Beach, Florida (a town we really enjoyed, BTW – nice dog park, good biking, friendly masked people), it was time to begin our migration. Our only deadline was that we had to be north of the Florida-Georgia border by June 1 – and we were starting our migration in mid-April, so no rush. We planned NOT to plan and what a plan it was!
Now, I know what you're thinking. Thousands of winter Floridians make this migration annually. They cruise down the ICW from their summer homes in NY, CT, ME, etc. and then turn around and leave their winter condos behind in FL, reversing the their semi-annual migration. Every year they make the same trip, staying in the same marinas, eating at the same restaurants, enjoying the company of the same people. At certain choke points along the well tread route, it can feel like you're part of a heard of water buffalo, jockeying for a turn at the watering hole. That is to say that as trite as our plan might seem to some, to us, it was an adventure. An adventure that we'll hopefully never do again, but we're glad we did it in the spring of 2020. Our plan to NOT plan, turned out to be a good plan for us and I'm glad we didn't plan it.
Here's a quick recap of some of our stops along the way:
Cape Canaveral: We anchored near the entrance to the locks along side the Port Canaveral Barge Canal. We had hoped to be here for the launch of a SpaceX Delta IV Heavy, but it got scrubbed. The view from this anchorage would have been spectacular, but the most exciting thing we saw was an alligator swimming near the beach we were taking the dogs to…
Titusville: We anchored just north of the mooring field and took the dogs ashore for nice walks in the public park AND they had a decent dog park next to the public boat ramp.
New Smyrna: Stayed at the New Smyrna Marina on their fuel dock for the night. Nice little town, but we couldn't find a decent spot to anchor, se we moved along the next day without taking the time to explore.
Palm Coast: This is a planned waterfront community along the ICW. Lots of houses along the manmade canal systems. We didn't expect much and planned to just stop for the night, staying at the Palm Coast Marina. We really liked the community and ended up staying several days. In addition to the miles of dinghy exploring in the canal system with nice, modest homes, there were miles of wonderful bike/hike trails. We think this might be a place to buy a house some day….
St. Augustine: Spent a couple of nights at the St. Augustine Marina. It was OK, but felt too busy for our taste. We needed to get propane and that turned out to be more difficult than it should have been. We don't exchange tanks like you would for your home BBQ, our tanks are aluminum, so have to be refilled and finding a fill station proved to be a challenge here.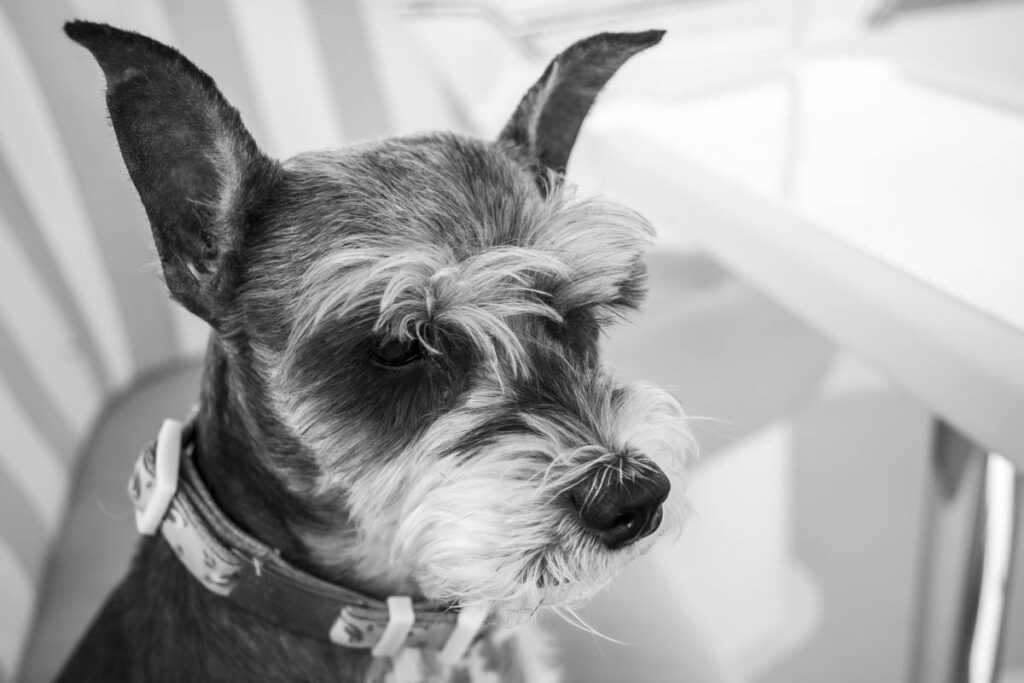 Hilton Head: We headed off shore at St. Augustine and made a quick jump up to Hilton Head, bypassing the notorious Georgia ICW. We had excellent weather for the 22 hour passage and found a nice anchorage just North of the Palmetto Bay Marina. We spent a week at the anchorage and made arrangements with the marina to bring our bikes ashore to explore the island and they allowed us to use their dinghy dock to bring the pups ashore.
Our friends Ted & Jenny on the Nordhavn 47, Southern Star joined us after a week and we moved to the marina for a few nights before moving on. We also got to spend some time with our friends Paul and April who were staying aboard their Nordhavn 55, April K at another marina.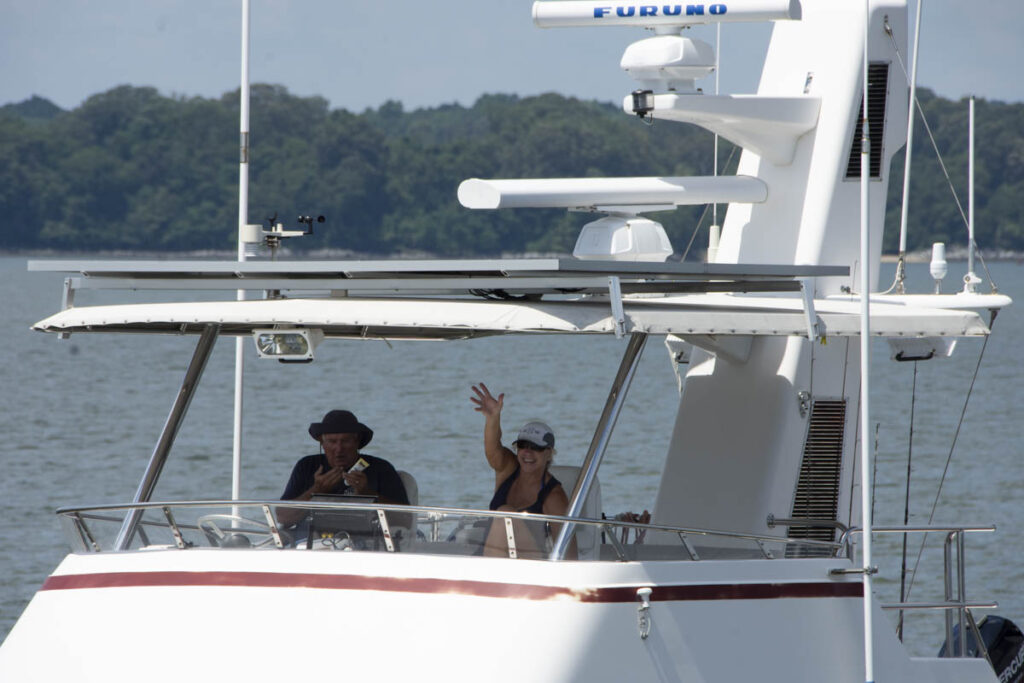 We really enjoyed Hilton Head. You can get everywhere on the island using their wonderful bike paths and we took full advantage, exploring up and down the island.
Beaufort, SC: We buddy boated with Southern Star up to Beaufort, SC on 5/11. We enjoyed exploring this wonderful, historic town.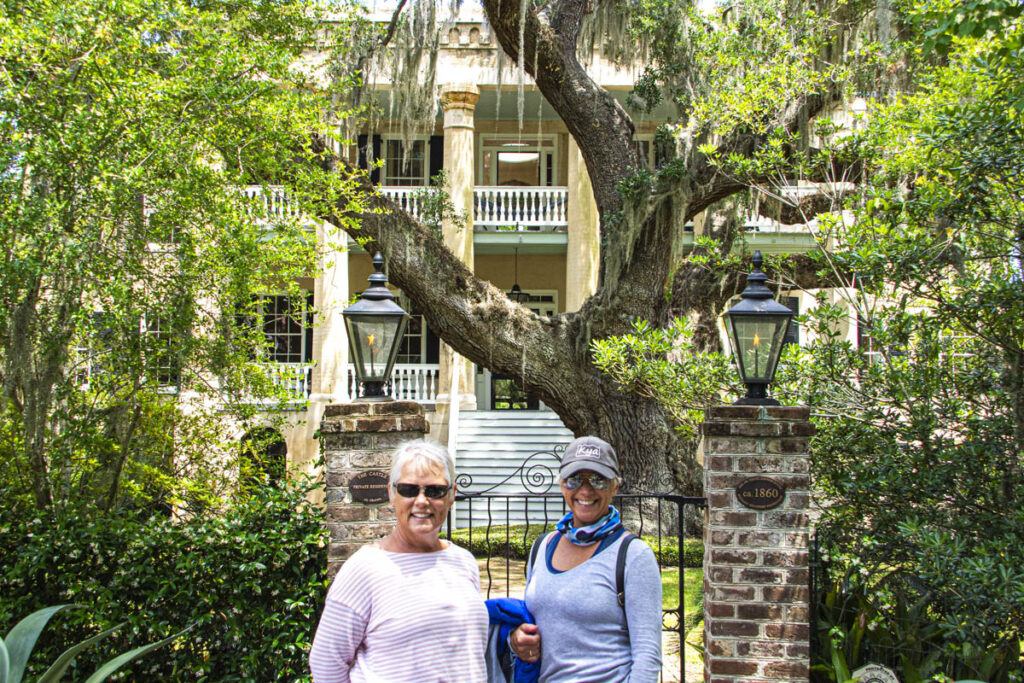 Moorehead City, NC: We made another overnight run up to Moorehead City and stayed at Homer Smith's Marina for a week, providing time for Michelle to fly up to Denver to see our new Grandbaby, Eve Juliet Haley, who was born on March 31. I spent the time working on boat issues, including an annoying navigation system error that I needed professional help to track down. Our friends Karl and Nora (N63, Bravo) and Gale (N57, Worknot) were in the marina also, so it was fun to get caught up with them.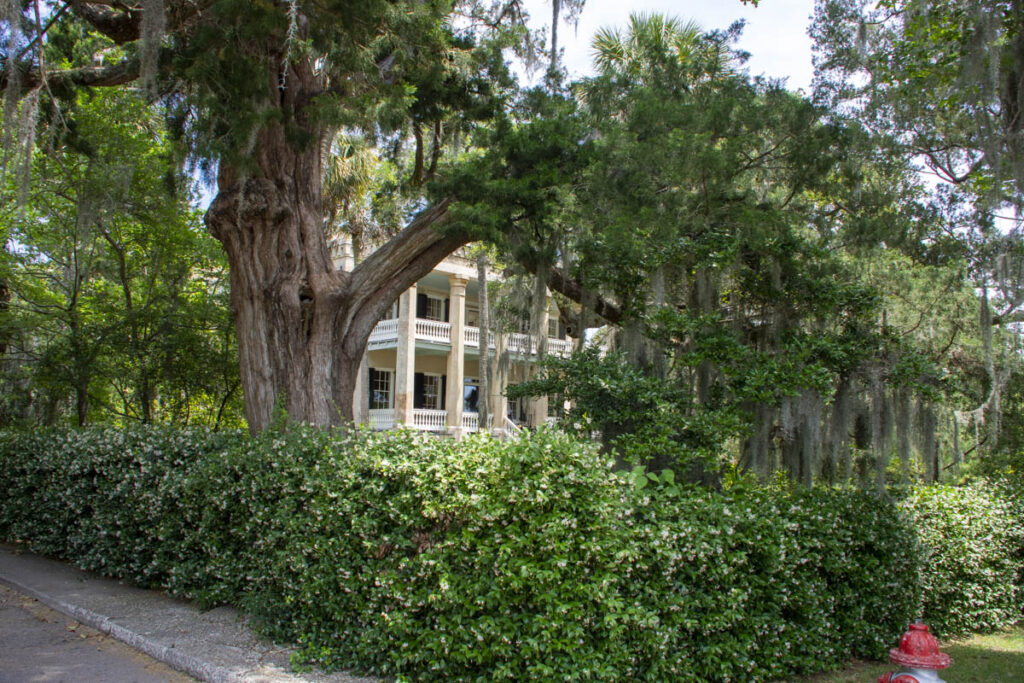 New Bern, NC: We had a nice ride up the Neuse River to New Bern, the childhood home of our friend Ted Dixon (N47 Southern Star). We had fun getting the backstory of Ted's youth. We also had one of the most surreal, highspeed dinghy rides up the narrow, overgrown, and winding Neuse River!
Bellhaven, NC: Back in the ICW, we arrived at Bellhaven just before dark, with plans to anchor inside the breakwater, however, high wind, caused an uncomfortable fetch, so we decided to stay at the River Forest Marina. We've been to Bellhaven before and have enjoyed the community in the past.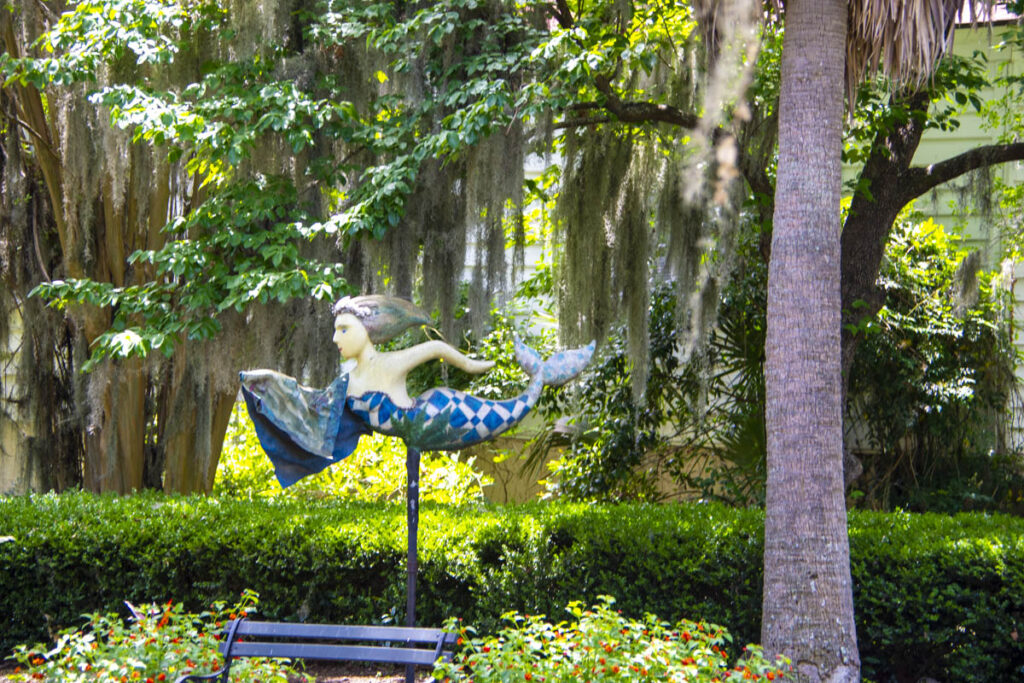 Alligator River: Continuing up the ICW on a cold and rainy day, we were really happy to have a climate controlled Pilot House to run the boat from. We anchored at Sandy Point, just past the Alligator River Bridge. The dogs weren't happy with us, since we didn't give them an opportunity to go ashore, but they'll survive!
Chesapeake, VA: Our last night of our migration was spent at the Atlantic Yacht Basin Marina. We've stayed at this marina several times over the years. For most cruisers that enter the ICW at the south end of the Chesapeake Bay, AYB is a perfect spot to stop for the night.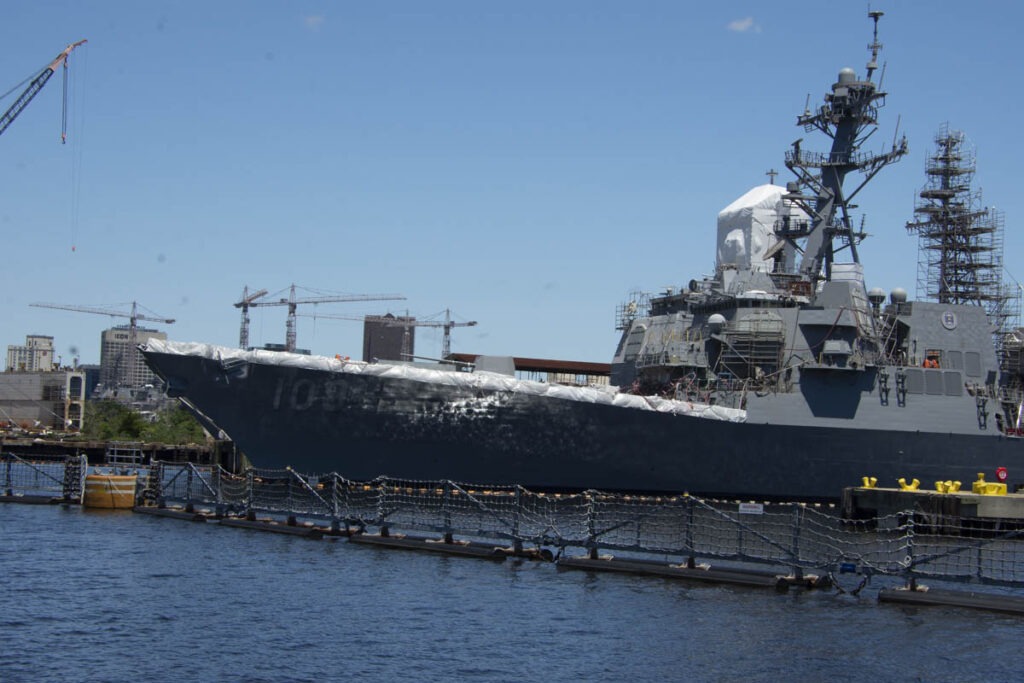 York River: We headed north from AYB, passed through Norfolk, VA, and entered the Chesapeake Bay and then continued north to our home for the next month, York River Yacht Haven. This is a nice marina that is located well up the York River, making it a great hurricane hole and the perfect place for us to leave the boat and do some land traveling.
We thought that we'd rent a car and do some land cruising this summer, but Covid-19 changed those plans! We had booked the marina for 3 months, but after 30 days, we left the marina to explore the Chesapeake Bay. More on that in a future post….